Loft conversions are an ideal solution if you're thinking of either acquiring additional living space, improving your property's value or perhaps if you feel like a modern loft is what you want. It is also quite affordable and you don't get to lose any garden space. There are many crucial aspects that go into having a successful attic extension. One of them is choosing the right flooring when it comes to the interior decor.
The interior decor of a home speaks volumes about the personality and taste preferences of the owner. It also dictates the mood of the room, therefore, this is something you cannot compromise on. From carpets, wooden flooring, ceramic tiles to vinyl flooring, there's plenty of options you can consider.
With the right loft flooring, you won't have to worry about your decor theme looking out of place. It is advisable to work with a qualified and reliable flooring contractor if you're looking to achieve the best results. For the best flooring for  loft conversion, here are some of the options you can consider.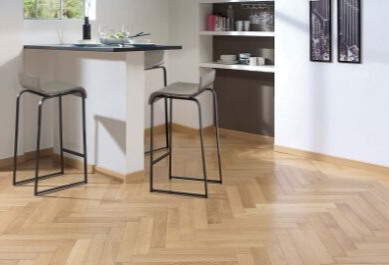 Opting for wood flooring
There's an array of wooden flooring options that you can explore for your loft conversion. Whether you want the wooden loft flooring in it's rustic form or its natural state, you'll certainly find something to seamlessly complement your decor theme. Some of the solid wooden flooring options you can consider include the following:
Wood flooring would especially come in handy if you have either exposed beams or joists. If you want your space to look warmer, you can opt for a deep honey colour. Solid wood flooring is also preferred because it's easy to clean especially with families that have children. It also gives a modern luxurious feel to your space.
Choosing carpet flooring
If you want a soft and warm feeling underfoot, then carpet flooring would be ideal for your loft conversion. This type of flooring is especially good for the bedroom because it's the room with the least activity, thus making it easier to maintain. It's essential to consider the daily activities of your home so that you can choose one that is compatible with your lifestyle. Some of the carpet flooring options that you can consider include the following:
High quality British wool carpets
Eco-friendly carpets
Carpet tiles
Acrylic and nylon carpets
"For the cost-conscious buyer, we also have our own brand of carpet called Fitzroy, which is exclusively made for us by a leading British carpet manufacturer."
From varying material textures, colours to sizes and designs, there are very many options to choose from when it comes to carpets. Carpet flooring is also an ideal option for your loft room because of its sound and heat insulation properties.
Your budget shouldn't be a big deal too because you'll find an affordable choice regardless. Your interior designer should be able to help you choose the right flooring option for your loft space.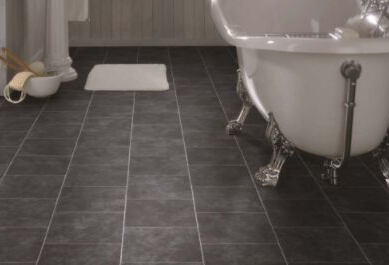 Ceramic tiles flooring
Like any other type of flooring, there's quite a variety to choose from when it comes to ceramic tiles. Apart from being easy to clean, tiles are also a durable flooring option. You should be careful when choosing the right tiles to avoid choosing those that aren't meant for flooring. Some of the tiles you can consider include the following:
Porcelain tiles
Quarry tiles
Glazed ceramic tiles
Terracotta tiles
The different types of ceramic tiling comes in different designs, colours and patterns. Therefore, it's advisable to choose an option that will complement your decor theme.
Vinyl flooring
Vinyl flooring is yet another option that you can consider for your loft conversion. Whether you want to place it in the bathroom, bedroom or even a utility room, vinyl flooring comes in different designs that you can choose from.
Some of the options include rigid core flooring, luxury vinyl tile, vinyl sheets and vinyl tiles. For a cost-effective option, you can always opt for vinyl planks. Maintenance and durability are some of the things you should consider when choosing your loft flooring options.
Preparing your loft conversion for flooring
Before choosing a suitable option for your loft flooring, you should ensure that your loft conversion is well prepped. With a qualified loft conversions expert, this should be done efficiently and in accordance with the building regulations.
For all loft conversions, the joists need to be reinforced or strengthened before installing any loft floor. You can't decide to use the ceiling joists in the roof space for loft flooring purposes as floor joists. However, you can double up the existing floor joists with new ones for added strength.
According to the building regulations, the beams supporting the joists should be fire protected and they shouldn't bear into the chimneys. You should also ensure that any electrical and plumbing work is done before any insulation (sound or heat) and loft flooring.
It's important to ensure that the joists are correctly placed to avoid any wrapping since they'll need to be replaced. Whatever loft flooring options you choose from there, you should ensure that the installation meets the fire regulations safety as outlined in the building regulations requirements.
From reading this article, you can see that there are several loft flooring options that you can consider. However, the loft  flooring option you settle for will depend on your needs and preference. You'll also have to consider other things like your budget, decor theme and the room that you're flooring. With the right interior designer and flooring expert, making an informed decision will be easy.